Triumph Turn Signal Adaptor Wires PN MBE-0021082
From BikeMaster, this set eliminates the need to cut, crimp, and splice wires for aftermarket turn signals.
Allow for easy installation of aftermarket turn signals on Triumph motorcycles.
Connects aftermarket turn signals to the factory wiring harness.
NOTE: A turn signal diode kit is needed to make non-LED turn signal indicator lights function when LED turn signal bulbs are used.
Please note: Due the nature of the product, we unfortunately do not accept returns on bearings, service tools or electrical components. Please be confident about your purchase before ordering. If you have questions, please contact us.
Triumph Turn Signal Adaptor Wires PN MBE-0021082
Eliminates the need to cut, crimp, and splice wires for aftermarket turn signals
Allow for easy installation of aftermarket turn signals on Triumph motorcycles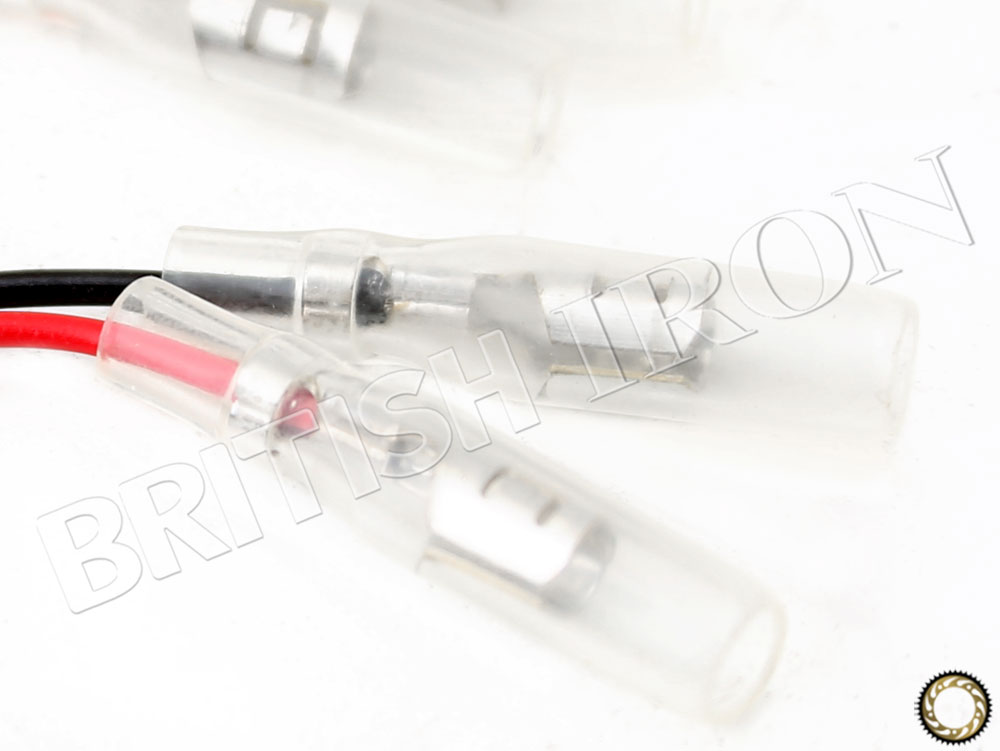 Connects aftermarket turn signals to the factory wiring harness
NOTE: A turn signal diode kit is needed to make non-LED turn signal indicator lights function when LED turn signal bulbs are used