Triumph Tiger Trophy EBC Front Brake Pads (left) FA214 PN MBI-FA214
Organic brake pads provide excellent brake response with medium lifetime.
Aramid fiber organic brake pad (96.5x42x7.5mm & 77.5x42x8mm)
Appropriate fitment for:
92-97 Tiger 885cc (left)

92-98 Trident 900cc

92-93 Trophy 900, 93 Sprint (up to VIN# 9082)

92-93 Trophy 1200 (up to VIN# 4901)

Longest lasting brake pads available, resulting in longest rotor service life.
Follow the instruction in chapter 10 of the service manual.

Triumph Tiger Trophy EBC Front Brake Pads (left) FA214 PN MBI-FA214
Organic Brake Pads Provide Excellent Brake Response with Medium Lifetime
Aramid Fiber Organic Brake Pad (96.5x42x7.5mm & 77.5x42x8mm)
Longest Lasting Brake Pads Available, Resulting in Longest Rotor Service Life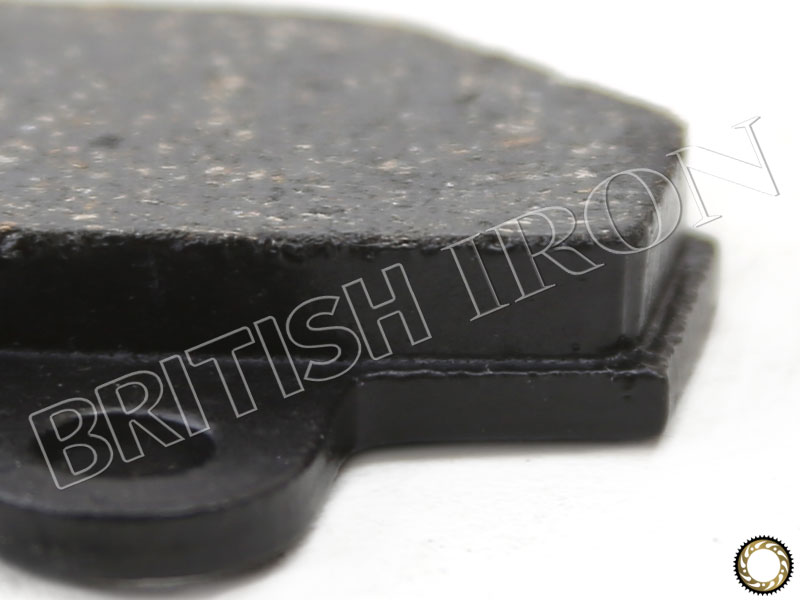 Appropriate Fitment For: 92-93 Trophy 900, 93 Sprint (Up To VIN# 9082) & 92-93 Trophy 1200 (Up To VIN# 4901)
Appropriate Fitment For: 92-97 Tiger 885cc (Left) & 92-98 Trident 900cc
Follow The Instruction in Chapter 10 of the Service Manual