Bonneville Bobber Black EBC Front Carbon X Brake Pads PN MBI-FA181X
British made with Dupont Kevlar and carbon graphite particles to produce a sport compound with medium lifetime, high-brake effect and high-resistance to heat conduction into the vehicle hydraulics. Suitable for general purpose or utility use.
Appropriate fitment for: 18-21 Bobber Black 1200cc. Also fit Royal Enfield Bullet 16-up, Classic 500 16 up, Himalayan 18-up, and several other manufacturers.
Carbon X brake pads are the best performing, lowest heat generating organic brake pad available. Aramid fiber/carbon composite organic brake pad (94×37.5×7.5mm)
Excellent performance with a long service life.
Follow the instruction in chapter 10 of the service manual.

Bonneville Bobber Black EBC Front Carbon X Brake Pads PN MBI-FA181X
Carbon X Brake Pads are the Best Performing, Lowest Heat Generating Organic Brake Pad Available
Aramid Fiber/Carbon Composite Organic Brake Pad (94x37.5x7.5mm)
Appropriate Fitment For: 18-21 Bobber Black 1200cc. Also Fit Royal Enfield Bullet 16-Up, Classic 500 16 Up, Himalayan 18-Up, and Several Other Manufacturers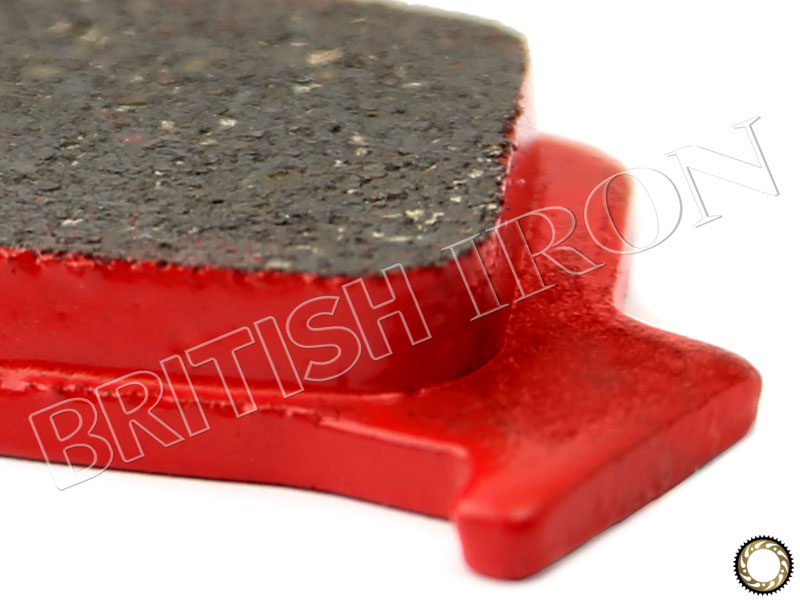 Excellent Performance with a Long Service Life
British Made with Dupont Kevlar and Carbon Graphite Particles
Suitable for General Purpose or Utility Use