Deluxe Vacuum Tester Kit PN TBS-35-5900
Makes bleeding stubborn brakes and hydraulic clutches easy. Also useful for testing vacuum operated petcocks and other vacuum operated parts.
This handheld vacuum pump is recommended by professional motorcycle technicians.
Connect the reservoir to the bleeder, connect the reservoir to the pump, and squeeze for easy brake bleeding.
Please note: Due the nature of the product, we unfortunately do not accept returns on bearings, service tools or electrical components. Please be confident about your purchase before ordering. If you have questions, please contact us.
Deluxe Vacuum Tester Kit PN TBS-35-5900
Makes bleeding stubborn brakes and hydraulic clutches easy
Also useful for testing vacuum operated petcocks and other vacuum operated parts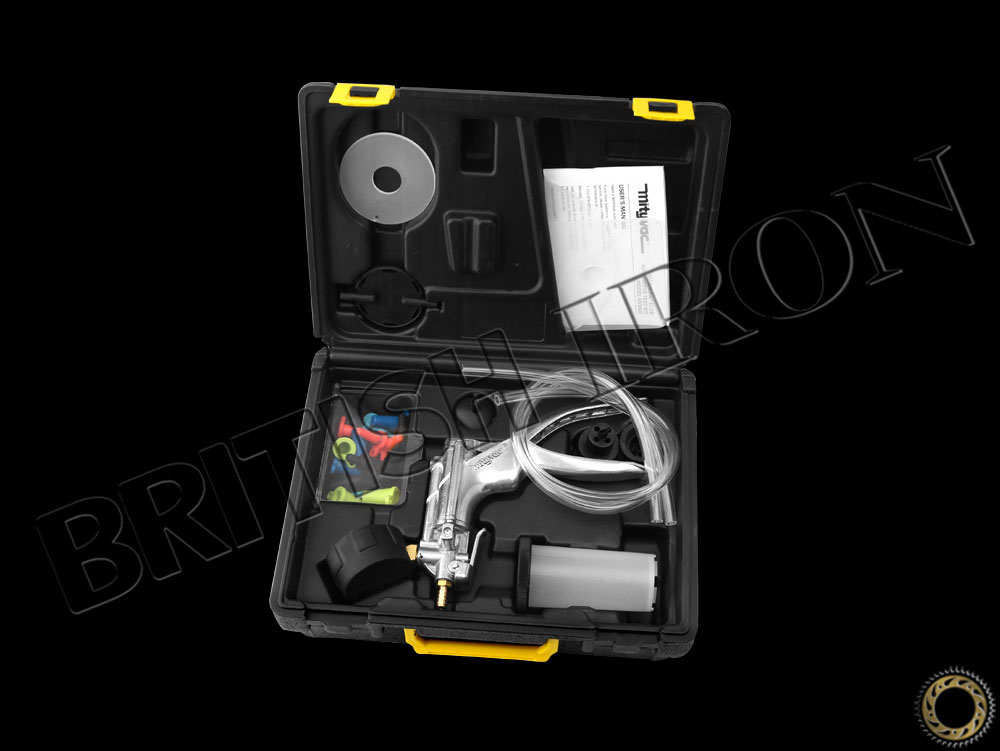 This handheld vacuum pump is recommended by professional motorcycle technicians
Connect the reservoir to the bleeder, connect the reservoir to the pump, and squeeze for easy brake bleeding