Triumph Bonneville Scrambler Uni Foam Air Filter (1) PN MBI-NU3006
Foam air filter for Triumph Bonneville, Thruxton, and Scrambler models that use a cylinder shaped air filter.

This Uni air filter has OEM equivalent qualities and is suitable for sport bikes. Fits stock air box.
"A performance air filter, the UNI® Standard Replacement Filter runs smoothly from idle to wide-open throttle."
This is a washable foam replacement filter for factory paper elements.

Appropriate Fitment For:
01-05 Bonneville 800

02-04 Bonneville T100

06-16 Bonneville 865

05-16 Bonneville T100

06-16 Scrambler 865

04-15 Thruxton 865
See service manual for installation instructions.
Triumph Bonneville Scrambler Uni Foam Air Filter (1) PN MBI-NU3006
Fits Triumph Bonneville, Thruxton, and Scrambler Models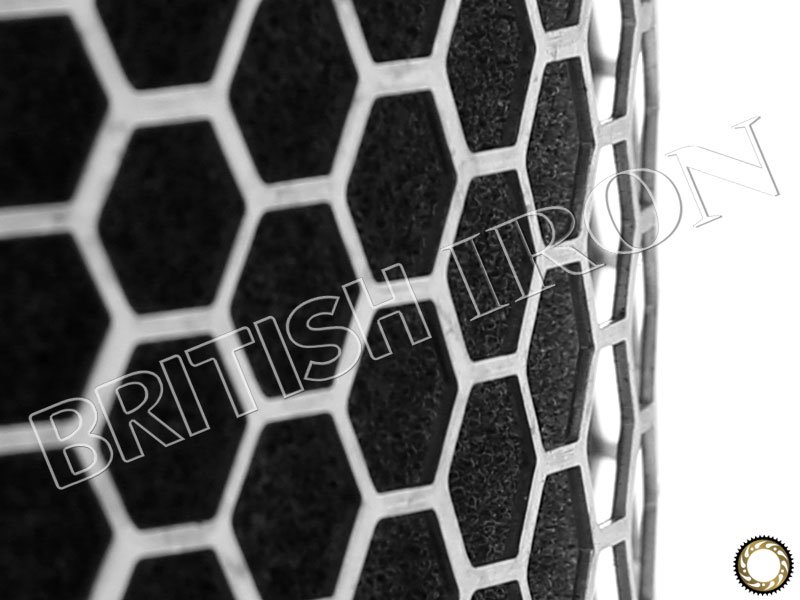 Suitable for Sports Bikes
Runs Smoothly from Idle to Wide-Open Throttle
Washable Foam Replacement Filter from Factory Paper Elements