Triumph Tiger 1200/Rocket 3 Galfer USA Front Brake Pads (2) PN MBI-FD099G1054
High quality front brake pads that will help extend the life of your rotors and give the rider excellent stopping power.
Organic brake pads with high performance, light weight fibers. These Galfer USA brake pads also have a strong and predictable brake response.
03-04 Daytona 600

97-00 Daytona T595/955i

01-04 Daytona 955i (after 132513)

05 Daytona 650

12 Daytona 675 SE

92 Daytona 750/1000

93-98 Daytona 900/1200

94-01 Speed Triple (carb & EFI)

02-04 Speed Triple 955 (after 141872)

02-05 Speedfour 600

04-09 Rocket III 2300

07-09 Rocket III Classic

11-17 Rocket III Roadster

09-17 Rocket III Touring

94-98 Sprint (carbs after 9083)

1

0-12 Sprint GT 1050

13-16 Sprint GT/SE 1050

99-04 Sprint RS & ST

05-12 Sprint ST 1050

94-01 Trophy 900 (3 cyl)

Tiger Explorer XC 1200 (before 740276)

94-01 Trophy 1200 (4 cyl)

09-17 Thunderbird 1600 (cast wheel)

14-17 Thunderbird LT & Commander 1700 (cast wheel)

09-17 Thunderbird Storm (cast wheel)

00-03 TT600
Check your owner's manual for correct fitment
Triumph Tiger 1200/Rocket 3 Galfer USA Front Brake Pads (2) PN MBI-FD099G1054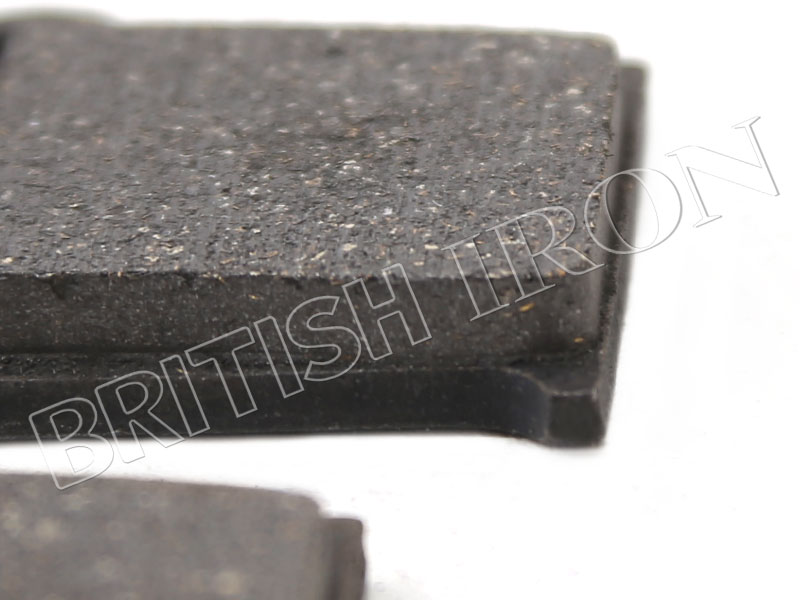 Strong and Predictable Brake Response