Triumph Speed Triple Tiger Sportbike BikeMaster Air Filter (1) PN MBI-TB001
Precision-woven, 304 stainless steel, outer-screen construction offers triple-layer protection and increased air flow over stock filter, which may require re-jetting or re-mapping.
This high flow replacement air filter for Triumph:
Speed Triple: '05-13

Tiger: '07-13, '16-17, 2019

Sprint ST: '05-13
The "triple-layer protection" contains two epoxy-coated layers of strong steel mesh and one layer of non-woven material.
It will last the lifetime of your vehicle with proper care.
Follow the air filter replacement instructions in the owner's manual
Note: Carbureted models will require re-jetting. EFI models may need re-mapping.  We cannot ship these to CA addresses.
Triumph Speed Triple Tiger Sportbike BikeMaster Air Filter (1) PN MBI-TB001
Triumph Sportbike Air Filter from BikeMaster®
Fitment Appropriate for: 05-13 Speed Triple, 05-13 Sprint ST, 07-13, 16-17, 19 Tiger
Precision-woven, 304 Stainless Steel, Outer-screen Construction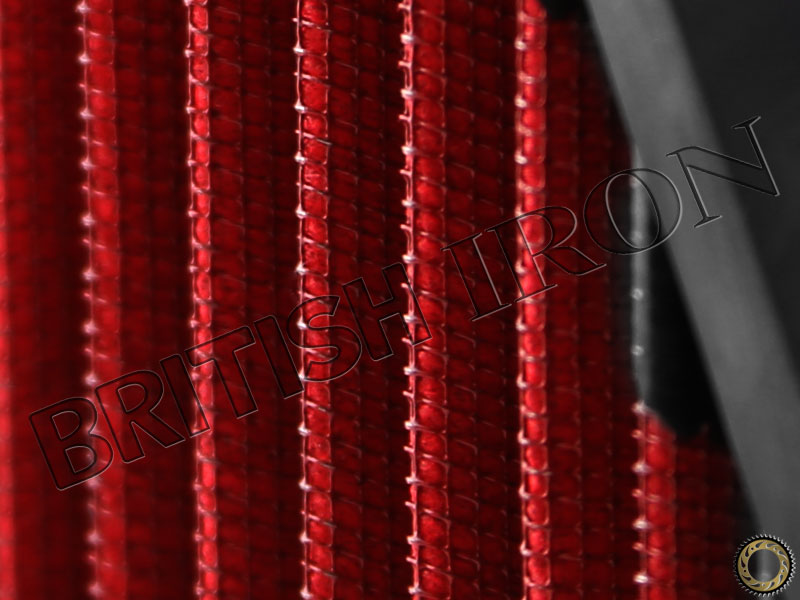 Increased Air Flow Over Stock Filter, Which May Require Re-Jetting or Re-Mapping
Triple-Layer Protection Contains Two Epoxy-Coated Layers of Strong Steel Mesh and One Layer of Non-Woven Material
Follow the Air Filter Replacement Instructions in the Owner's Manual