Triumph Rocket III Regulator/Recitifier PN MBI-20-8730
A bad regulator/rectifier will drain your battery overnight, make the lights flicker, or not charge at all.
This 50A regulator/rectifier from Electrosport exceeds OEM specifications and is specific to Triumph Rocket III from 2005-current.
The proper regulator/rectifier turns the AC voltage produced by the stator into 14V DC and charges the battery.
Follow the instructions in the service manual, and ensure the stator tests between 3 and 5 ohms of resistance between all leads.

Please note: Due the nature of the product, we unfortunately do not accept returns on bearings, service tools or electrical components. Please be confident about your purchase before ordering. If you have questions, please contact us.
Triumph Rocket III Regulator/Recitifier PN MBI-20-8730
A Bad Regulator/Rectifier Will Drain Your Battery Overnight, Make the Lights Flicker, or Not Charge at All
50A Regulator/Rectifier from Electrosport Exceeds OEM Specifications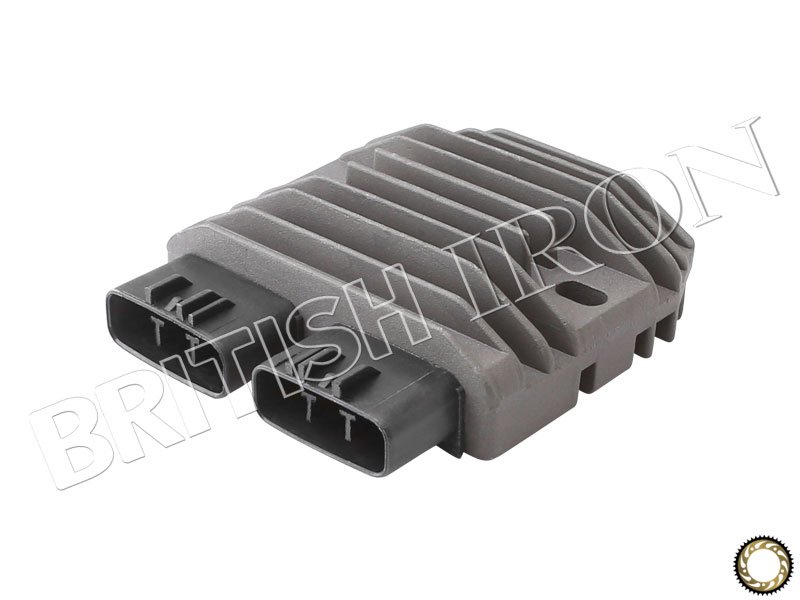 Specific to Triumph Rocket III From 2005-Current
The Proper Regulator/Rectifier Turns the AC Voltage Produced by the Stator Into 14V DC and Charges the Battery
Ensure the Stator Tests Between 3 and 5 Ohms of Resistance Between All Leads