Fuel Petcock Repair Kit for Triumphs with Carbs PN MBI-182842
A leaking petcock will make your engine run rich or lean and flood your engine and airbox. 
Diaphragm and gaskets needed to repair the vacuum operated petcocks on Triumph motorcycles.
Uses manifold vacuum to turn the fuel on/off.
Extinguish all open flames and follow the instructions in the service manual.
Fitment for:
92-93 Daytona 750/1000

93-06 Daytona 1200 (Carbs)

94-96 Speed Triple (Carbs)

93-98 Sprint (Carbs)

91-98 Trident

91-04 Trophy (Carbs)
This item is not available for sale in nor shipment to California. The California Air Resource Board (CARB) prohibits the sale of this item per California Code of Regulations, Title 13 § 2220 et seq., California Code of Regulations, Title 13 § 2470 et seq., California Vehicle Code §§ 27156 and 38391, and California Health & Safety Code § 43151 et seq. CARB Enforcement Advisory
Fuel Petcock Repair Kit for Triumphs with Carbs PN MBI-182842
A leaking petcock will make your engine run rich or lean and flood your engine and airbox
Diaphragm and gaskets needed to repair the vacuum operated petcocks on Triumph motorcycles
Uses manifold vacuum to turn the fuel on/off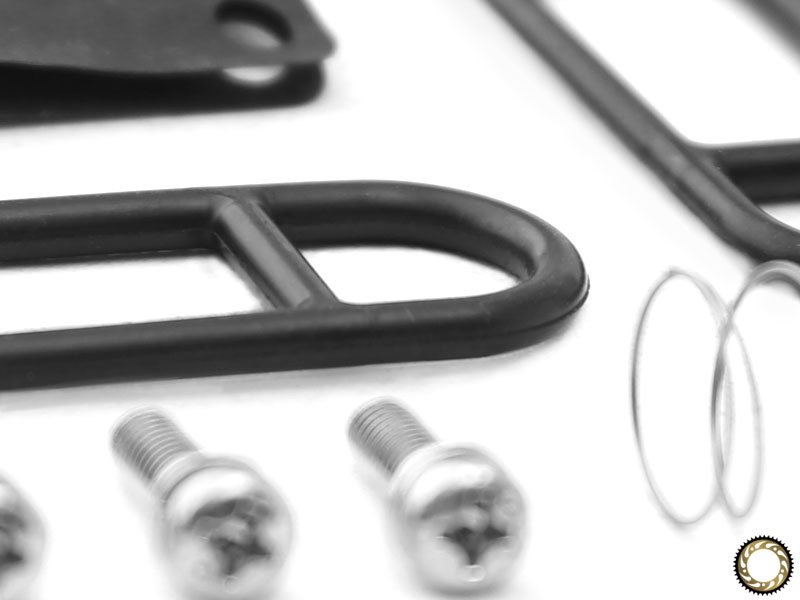 Extinguish all open flames
Fitment for: 92-93 Daytona 750/1000, 93-06 Daytona 1200 (carbs), 94-96 Speed Triple (carbs), 93-98 Sprint (carbs), 91-98 Trident, 91-04 Trophy (carbs)
Follow the instructions in the service manual