Triumph Motorcycle K&L Front Brake Master Cyl. Rebuild kit (14mm) PN MBI-321118
This Genuine K&L front master cylinder kit. Repairs a front brake master cylinder that leaks or fails to provide pressure.
High quality repair kit for failing/leaking/seized front brake master cylinders fits the following models:
Daytona

97-06 Daytona 595

02-05 Daytona 600

02-06 Daytona 650

97-05 Daytona 955i

Speed Triple

94-96 Speed Triple 885

00-04 Speed Triple 955 (to E# 9082)

05-13 Speed Triple 1050 (to E# 333178)

Speed Four

Sprint

83-98 Sprint 900 (carb to E# 9082)

93-13 Sprint ST (to E# 253132)

Tiger

Trident

91-98 Trident 900 (to E#71698)

Rocket III

05-13 Rocket III Classic

05-13 Rocket III Roadster
The front master cylinder kit creates the hydraulic pressure necessary to make the caliper clamp down the disc.
Follow the instructions in the service manual. Made in Japan.

Triumph Motorcycle K&L Front Brake Master Cyl. Rebuild kit (14mm) PN MBI-321118
Genuine K&L front master cylinder kit
Repairs a front brake master cylinder that leaks or fails to provide pressure
High quality repair kit for failing/leaking/seized front brake master cylinders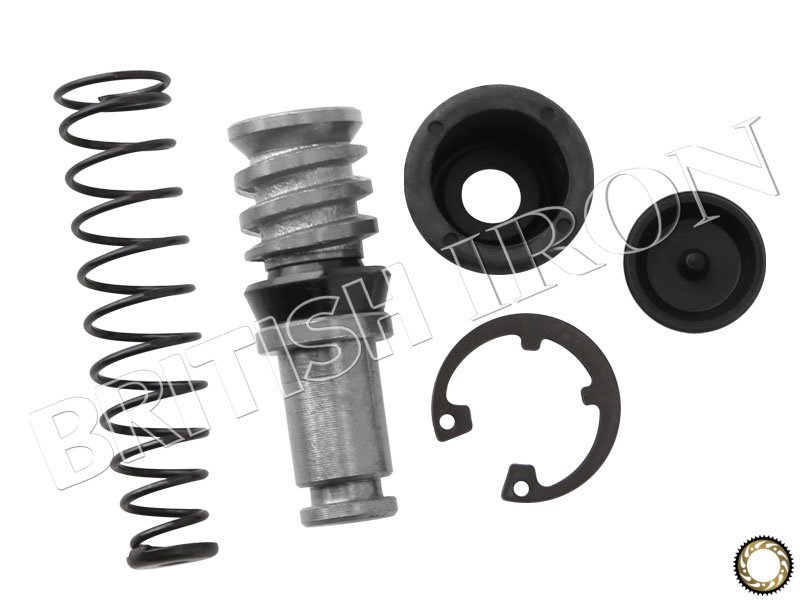 The front master cylinder kit creates the hydraulic pressure necessary to make the caliper clamp down the disc
Follow the instructions in the service manual