Triumph Daytona/Tiger 800 EBC Standard Clutch Kit PN MBI-CK1206
9 cork-based clutch plates are impregnated with aluminum particles to increase wear life and heat resistance. OEM type clutch kit for Triumph models:
11-19 Tiger 800 (up to 85532)

08-19 Street Triple (up to 803572)

06-13 Daytona 675 (up to 564947)

04-05 Daytona 600/675

00-03 TT600

03-05 Speed Four
Kit contains EBC's replacements for the following: (7x) T1174400, (1x) T1170278, (1x) T1170276
(Fitment Specs: Mfg/N: CK1206) with highly compressed material to avoid swell and clutch drag.
This is an ideal general purpose replacement material for all grades and sizes of motorcycles (Mfg/N: CK1206) including:
Honda CBR600F2 Super Sport '91-94

Honda CBR600F3 Super Sport '95-98

Honda CBR900RR '93-95 (Mfg/N: CK1218)

Honda CBR929RR '00-01

Honda CB600F 599 '04-06

Honda VFR700F Interceptor/VFR700F2 Interceptor '86-87

Honda VFR750F '90-97

Honda VFR750F Interceptor '86

Honda VFR800Fi Interceptor '98-99

Honda VF750C Magna/Deluxe '94-03

Suzuki GSX-R600 '97-00 & '04-05
When your old plates have shown wear, use EBC clutch tool CT014 and follow the instructions in your service manual for installation of the new plates.

Triumph Daytona/Tiger 800 EBC Standard Clutch Kit PN MBI-CK1206
9 Cork-Based Clutch Plates are Impregnated with Aluminum Particles
Increased Wear Life and Heat Resistance
Triumph Daytona 600 ('03-04), Daytona 675 ('06-12), Speed Four 600 ('02-05), Street Triple 675 ('07-12) and Street Triple 675 ('07-12) (Fitment Specs: Mfg/N: Ck1206)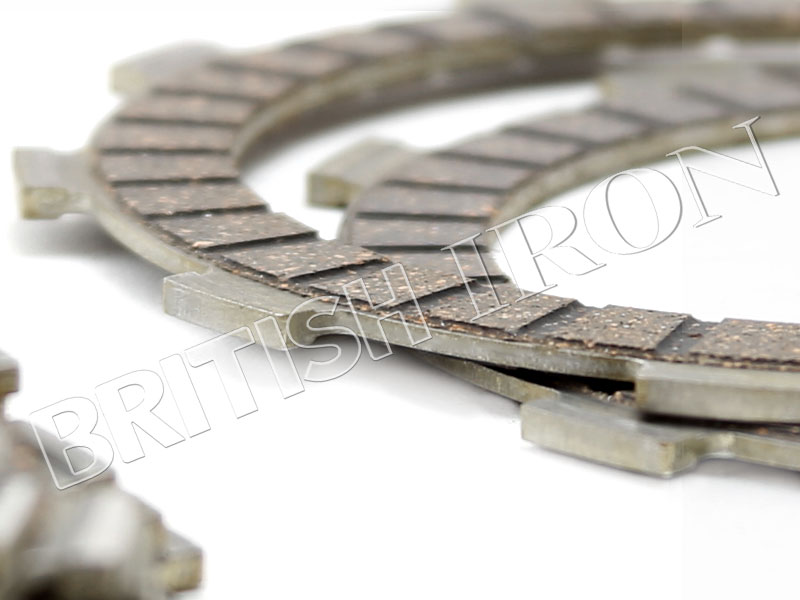 Highly Compressed Material to Avoid Swell and Clutch Drag
General Purpose Replacement Material for All Grades and Sizes of Motorcycles