Triumph Daytona/Speed Triple 675 EBC 308mm Front Brake Rotor PN MBI-MD800X
OEM type replacement floating brake disc from UK based EBC.
Fitment appropriate for:

Daytona 675 06-17

Daytona 675 SE 12

Daytona 675 R13-19

Street Triple 675 07-12

Speed Triple 675 (Brembo R Caliper) 13-18

Speed Triple R 675 (Radial Caliper) 09-12

Street Triple R 675 (Nissin F Radial/Brembo R Caliper) from VIN 560477 13-17

Street Triple 675 RXSE (ABS) 15

308mm floating brake rotor for 675cc Daytona and Street Triple with Nissin calipers.
This brake rotor is a direct fit replacement.
Follow the instruction in chapter 10 of the service manual.

Triumph Daytona/Speed Triple 675 EBC 308mm Front Brake Rotor PN MBI-MD800X
OEM Type Replacement 308mm Floating Brake Rotor
Fitment Appropriate For: Daytona 675 06-17, Daytona 675 SE 12, Daytona 675 R13-19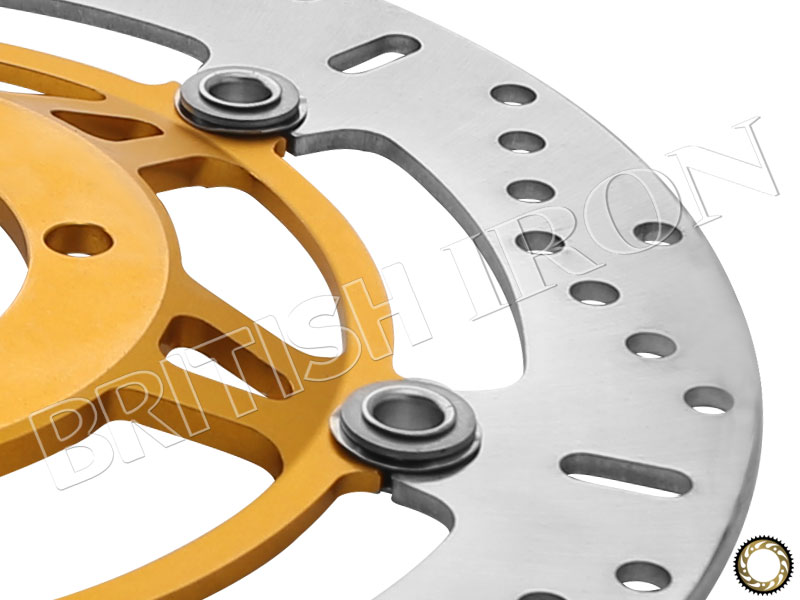 Fitment Appropriate For: Street Triple 675 07-12, Speed Triple 675 (Brembo R Caliper) 13-18, Speed Triple R 675 (Radial Caliper) 09-12 , Street Triple R 675 (Nissin F Radial/Brembo R Caliper) From VIN 560477 13-17, Street Triple 675 RXSE (ABS) 15
This Brake Rotor is a Direct Fit Replacement
Follow The Instruction in Chapter 10 Of The Service Manual