Triumph Bonneville/T100 (790cc) EBC Clutch Kit PN MBI-CK5597
Cork-based clutch plates are impregnated with aluminum particles to increase wear life and heat resistance. OEM type clutch kit for Triumph Models:
01-08 790cc air cooled Triumph Bonneville, America, and Speedmaster with Carbs
Kit contains EBC's replacements for the following: (5x) T1170907, (2x) T1170908
Manufactured with highly compressed material to avoid swell and clutch drag.
This is an ideal general purpose replacement material for all grades and sizes of motorcycles (Mfg/N: CK5597).
When your old plates have shown wear, use EBC clutch tool CT009SP and follow the instructions in your service manual for installation of the new plates.

Triumph Bonneville/T100 (790cc) EBC Clutch Kit PN MBI-CK5597
Cork-Based Clutch Plates are Impregnated 2ith Aluminum Particles
Increased Wear Life and Heat Resistance
OEM Type Clutch Kit for: Bonneville 800 01-04 (Up to Eng# 211132, after is SKU 100040)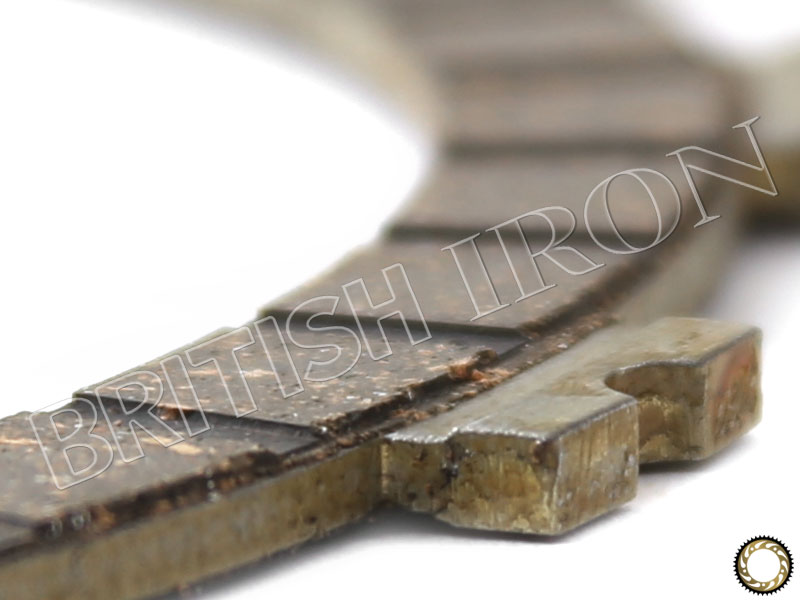 OEM Type Clutch Kit for: Bonneville T100 02-04 (Up to Eng# 211132, after is SKU 100040)
Highly Compressed Material Helps Avoid Swell and Clutch Drag
Use EBC Clutch Tool CT021 and Follow Instructions in the Service Manual