Triumph Daytona/Speed Four EBC Brake Rotor PN MBI-MD648
High quality, lightweight stainless steel rotor from EBC for Daytona 650cc '05, Speed Four 600 '02-05, and TT600 '00-03.
Less unsprung weight improves handling, makes the bike ride smoother at highway speeds, and increases stopping power. This rotor also has a strong and predictable brake response.
Other compatible models include:
97 Daytona T595

03-04 Daytona 600

05 Daytona 650

06-08 Daytona 675

12 Daytona 675 SE

09-12 Daytona Black 675 (Monobloc caliper)

98-06 Daytona 955i

97-01 Speed Triple EFI

02-04 Speed Triple 955

05-11 Speed Triple 1050 (radial caliper)

02-05 Speed Four 600

00-03 TT600

07-12 Street Triple 675

09-12 Speed Triple R 675

07-09 Tiger 1050 (radial caliper)

Triumph Daytona/Speed Four EBC Brake Rotor PN MBI-MD648
High Quality, Lightweight Stainless Steel Rotor from EBC
Fitment for Daytona 650cc '05, Speedfour 600 '02-05, and TT600 '00-03
This Rotor Also Has a Strong and Predictable Brake Response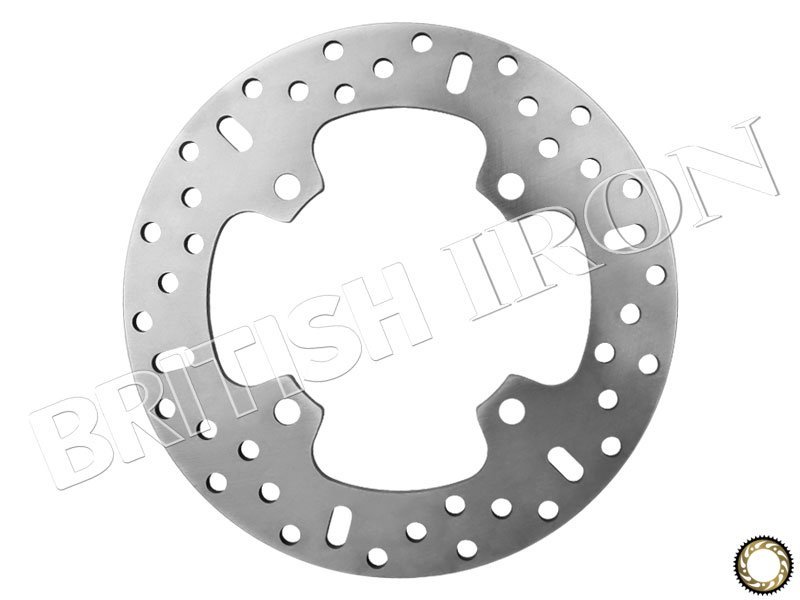 Less Unsprung Weight Improves Handling, Makes the Bike Ride Smoother at Highway Speeds, and Increases Stopping Power
Other Compatible Models Include: Daytona 600 '03-04, Daytona 675 (+ SE And R) '06-12, Daytona 955i '98-06
Other Compatible Models Include: Speed Triple 1050 '05-06, Street Triple 675R '07-12 and the 1997 T595 Daytona