Triumph Air Cooled Twins (up to Eng# 211132) Bonneville EBC Clutch Holding Tool PN MBI-CT009SP
Used to prevent clutch rotation when removing or installing the clutch hub nut.
Made in the UK from EBC this two-piece design, with separable handle is appropriate for:
01-04 Bonneville 790cc (up to 211132)

02-04 T100
Uses the clutch spring bosses on the pressure plate to prevent rotation.
Follow the clutch removal and reinstallation instruction in your workshop manual.
Please note: Due the nature of the product, we unfortunately do not accept returns on bearings, service tools or electrical components. Please be confident about your purchase before ordering. If you have questions, please contact us.
Triumph Air Cooled Twins (up to Eng# 211132) Bonneville EBC Clutch Holding Tool PN MBI-CT009SP
This two-piece design, with separable handle is appropriate for: '01-04 Bonneville 790cc (up to 211132) and '02-04 T100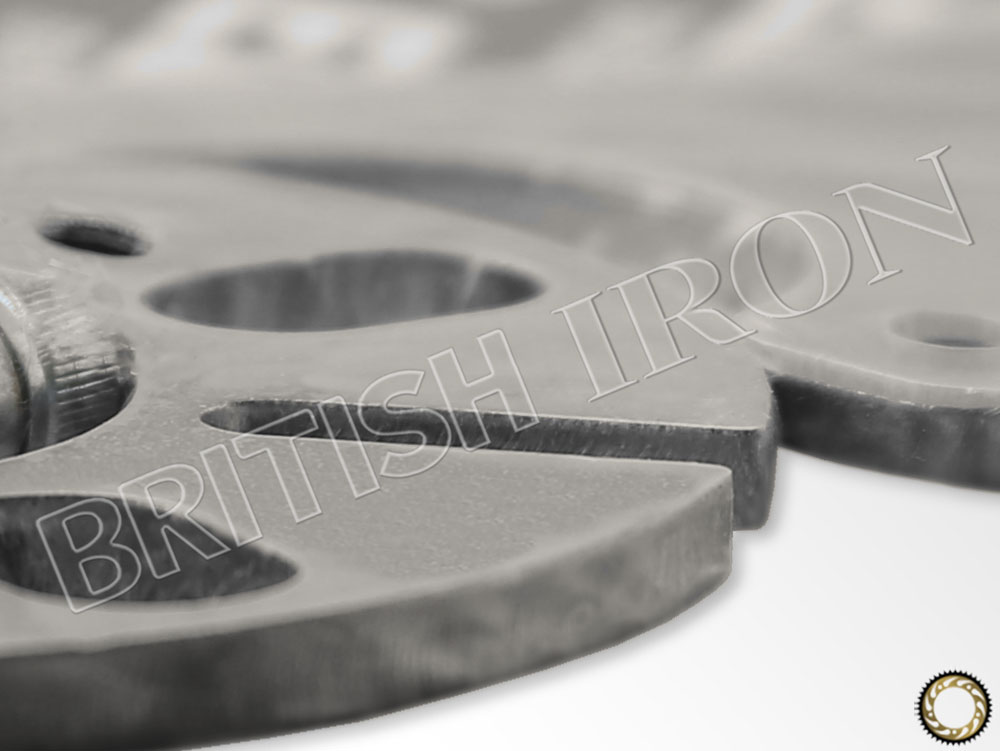 Uses the clutch spring bosses on the pressure plate to prevent rotation
Follow the Clutch Removal and Reinstallation Instruction in Your Workshop Manual