Triumph Thruxton (Air Cooled/Carbs) Barnett Clutch Cable (1) '04-08 PN MBI-75-10029
Clutch cable for carburetted Thruxtons '04-08.
Made in the USA in Barnett's traditional black vinyl housing (101-75-10029).
This cable features a 32.75″ sheath and 4.25″ of freeplay.
Follow the proper, factory correct cable routing and make sure you have at least 1/8″ freeplay w/handlebars at full lock left and right.
Triumph Thruxton (Air Cooled/Carbs) Barnett Clutch Cable (1) '04-08 PN MBI-75-10029
Clutch cable for carburetted Thruxtons '04-08
Made in the USA by Barnett
Traditional black vinyl housing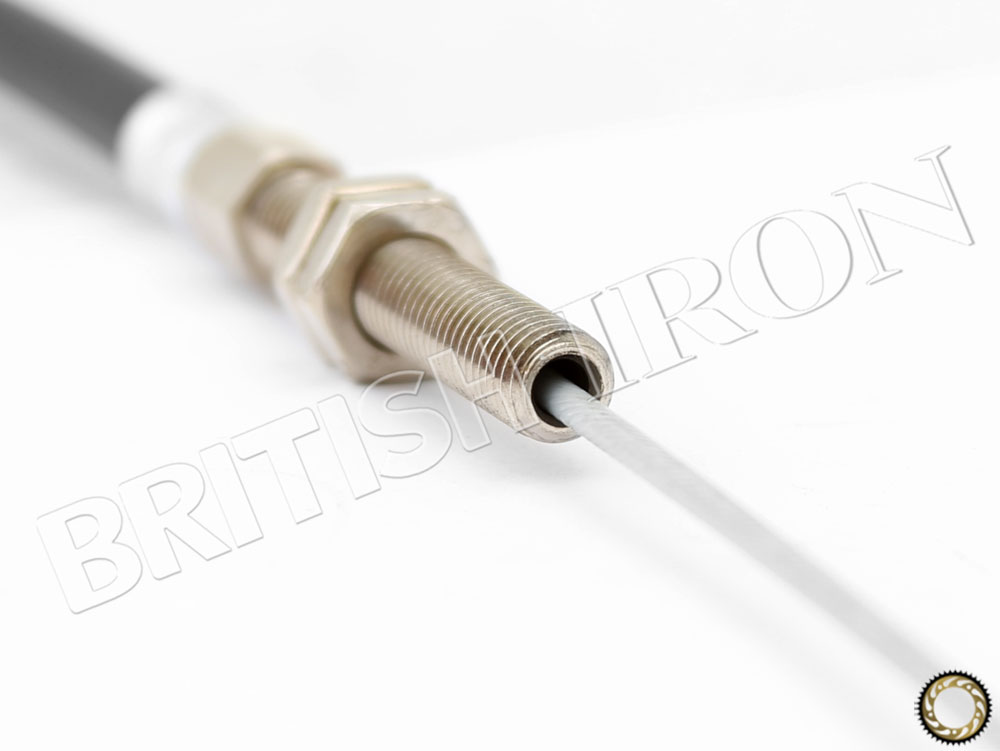 32.75″ sheath and 4.25″ of freeplay
Follow the proper, factory correct cable routing
Make sure you have at least 1/8" freeplay w/handlebars at full lock left and right