Triumph Rocket III Touring Barnett Throttle Cable (pull) '08-16 PN MBI-75-30024
Opening throttle cable for Rocket III touring in Barnett's traditional black vinyl housing. Made in the USA.
This cable features a 90° elbow, 34″ sheath and 2.75″ of freeplay.
Please check the condition of the push/closing throttle cable when ordering, it might have to save your bacon one day.
Follow the proper factory correct cable routing and make sure you have at least 1/8″ freeplay w/handlebars at full lock left and right.
Triumph Rocket III Touring Barnett Throttle Cable (pull) '08-16 PN MBI-75-30024
Opening throttle cable for Rocket III Touring
Made in the USA in Barnett's traditional black vinyl housing
90° elbow, 34″ sheath and 2.75″ of freeplay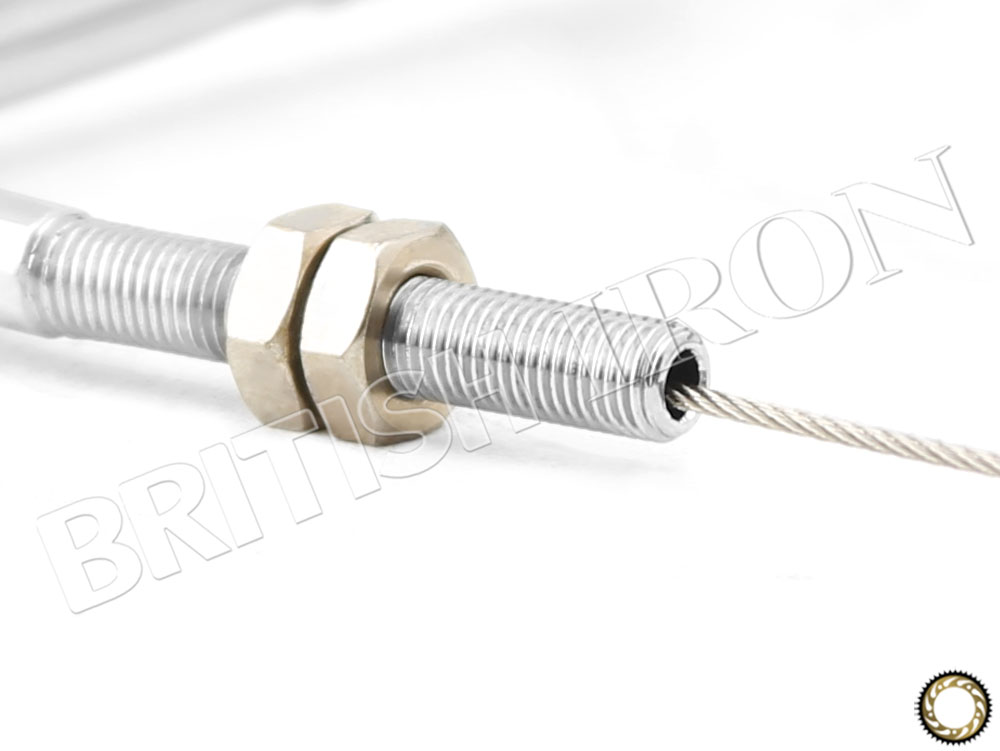 Please check the condition of the push/closing throttle cable when ordering
Follow the proper factory correct cable routing
Make sure you have at least 1/8" freeplay w/handlebars at full lock left and right