Triumph Rocket III Barnett Throttle Cable (push) PN MBI-75-40021
Closing throttle cable for 09-10 Rocket III & 11-18 Rocket III Roadster in Barnett's traditional black vinyl housing.
Made in the USA, this cable features a 90° elbow, 30.25″ sheath and 4.5″ of freeplay.
While often overlooked, this cable will save your bacon if the throttle sticks or throttle return spring breaks by pulling the throttles closed.
Follow the proper, factory correct cable routing and make sure you have at least 1/8″ freeplay w/handlebars at full lock left and right.
Triumph Rocket III Barnett Throttle Cable (push) PN MBI-75-40021
Closing throttle cable for 09-10 Rocket III & 11-18 Rocket III Roadster
Made in the USA in Barnett's traditional black vinyl housing
Features a 90° elbow, 30.25″ sheath and 4.5″ of freeplay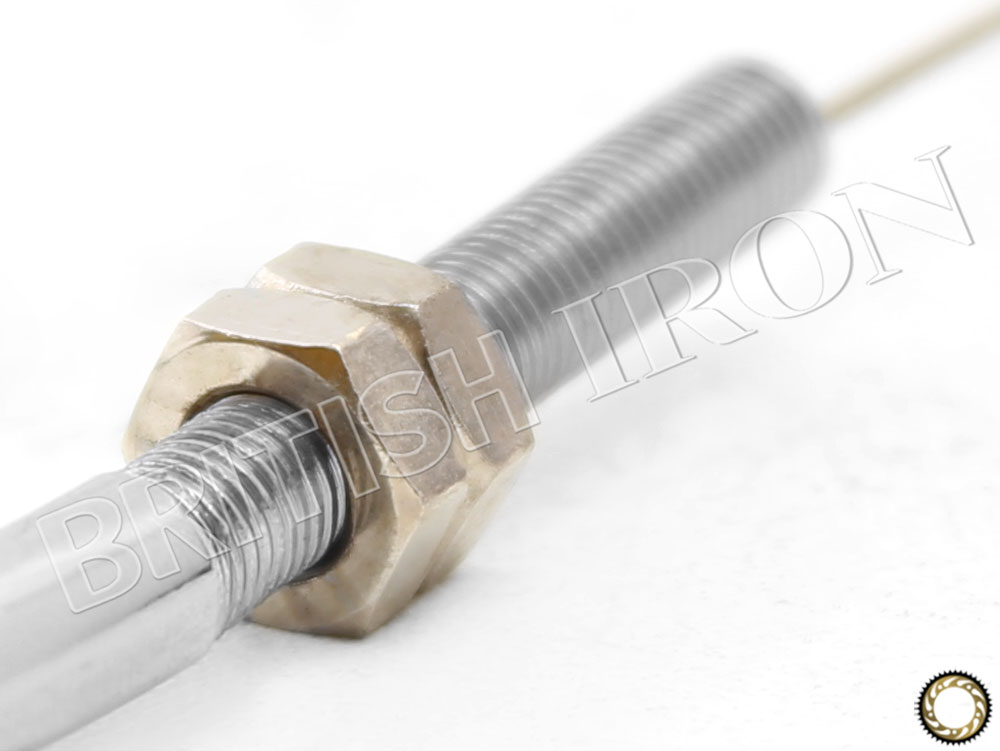 This cable will save your bacon if the throttle sticks or throttle return spring breaks by pulling the throttles closed
Follow the proper, factory correct cable routing
Make sure you have at least 1/8" freeplay w/handlebars at full lock left and right