Triumph Bonneville America/Speedmaster Progressive Fork Springs PN MBI-11-1145
Progressive spring rates provide a smoother ride, better handling, and better braking.
18″ progressively wound fork springs with a rate that varies from 40 lbs.-in. to 65 lbs.-in.
Progressive springs are soft and smooth at the beginning of travel, and firm at the end of travel.
Stock spacer may need to be shortened to fit.
Follow the instructions in the service manual
Fitment for all America and Speedmaster models as well as several Honda, Kawasaki, Suzuki, & Yamaha models.

Triumph Bonneville America/Speedmaster Progressive Fork Springs PN MBI-11-1145
Progressive spring rates provide a smoother ride, better handling, and better braking
18" progressively wound fork springs with a rate that varies from 40 lbs.-in. to 65 lbs.-in
Progressive springs are soft and smooth at the beginning of travel, and firm at the end of travel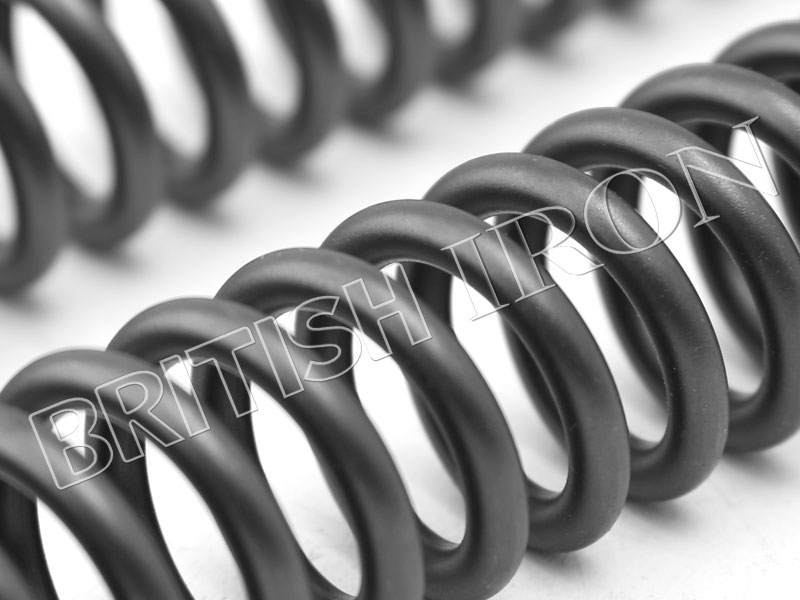 Stock spacer may need to be shortened to fit
Fitment for all America and Speedmaster models as well as several Honda, Kawasaki, Suzuki, & Yamaha models
Follow the instructions in the service manual