Triumph NGK Multi Ground Spark Plug (1) NGK# CR9EK 4548 PN MBI-4548
New NGK spark plug to fit:
03-04 Daytona 600

02-05 Speed Four

02-up Speed Triple S 600

99-03 TT600

04-05 Daytona 650

06-12 Daytona 675

06-08 Daytona 675 RR

07-11 Street Triple 675/675R

10-up Tiger 800 (all models)

02-06 Daytona 955i

02-04 Speed Triple 955

01-05 Sprint RS/ST
NGK spark plugs are Triumph's choice for spark plugs and feature are a 10mm resistor spark plug with 19mm thread reach, 16mm (5/8″) hex, twin ground electrodes and a preset .028″ gap. Multi-ground electrodes improve the capability of the ignition system.
Resistor: 5k ohms and Torque: 7.2-8.7 lb. ft.
Please note: Due the nature of the product, we unfortunately do not accept returns on bearings, service tools or electrical components. Please be confident about your purchase before ordering. If you have questions, please contact us.
Triumph NGK Multi Ground Spark Plug (1) NGK# CR9EK 4548 PN MBI-4548
Fits: 03-04 Daytona 600, 02-05 Speed Four, 02-up Speed Triple S 600, 99-03 TT600, 04-05 Daytona 650, 06-12 Daytona 675, 06-08 Daytona 675 RR
Fits: 07-11 Street Triple 675/675R, 10-up Tiger 800 (all models), 02-06 Daytona 955i, 02-04 Speed Triple 955, 01-05 Sprint RS/ST
NGK - Triumph's Choice for Spark Plugs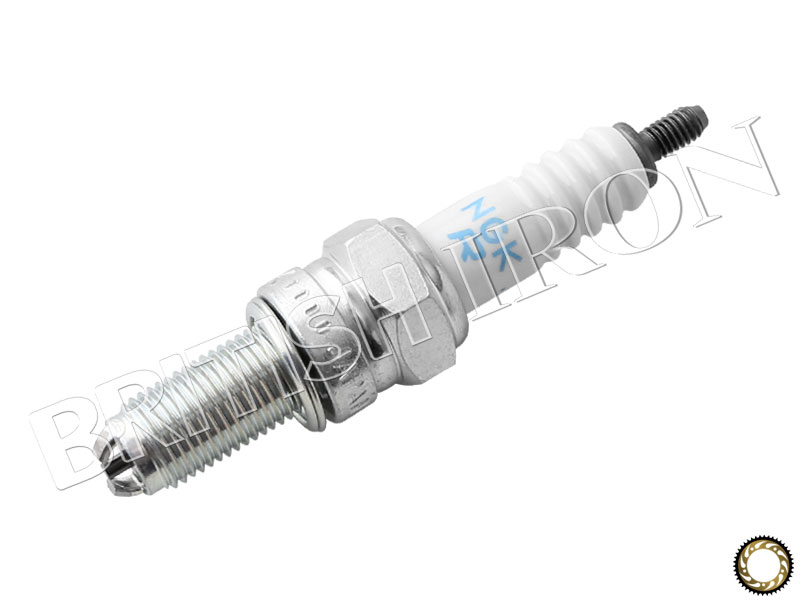 10mm Resistor Spark , 19mm Thread Reach
Multi-Ground Electrodes Improve the Capability of the Ignition System
5k ohms and Torque: 7.2-8.7 lb. ft