Triumph America/Speedmaster Chain and Sprocket Kit 18/42/112 PN MBI-B5251842
Chains and sprockets wear out, this kit assembled of BikeMaster® quality spares contains:
42 Teeth Rear Sprocket

18 Teeth Front Sprocket

BMOR Series 525-112 Link Drive Chain
And is suitable for:
03-06 America 800

07-16 America 865

03-05 Speedmaster 800

06-15 Speedmaster 865
BikeMaster® sprockets and chains are meticulously engineered using the highest quality materials and industry leading technology to provide the best replacement sprockets for your motorcycle. 
BikeMaster® o-ring chain offers high durability. The controlled heat-treating process that makes them tough. Reinforced rollers have high impact resistance.
Changing the number of teeth on a sprocket changes the final drive ratio of the bike. Less rear sprocket teeth=higher top speed, more sprocket teeth=more acceleration. Select the number of teeth above.
For installation, follow the instructions in your service manual.
Triumph America/Speedmaster Chain and Sprocket Kit 18/42/112 PN MBI-B5251842
BikeMaster® Brand; Made in the USA
Meticulously Engineered Using the Highest Quality Materials
Fitment for: 03-06 America 800, 07-16 America 865, 03-05 Speedmaster 800, 06-15 Speedmaster 865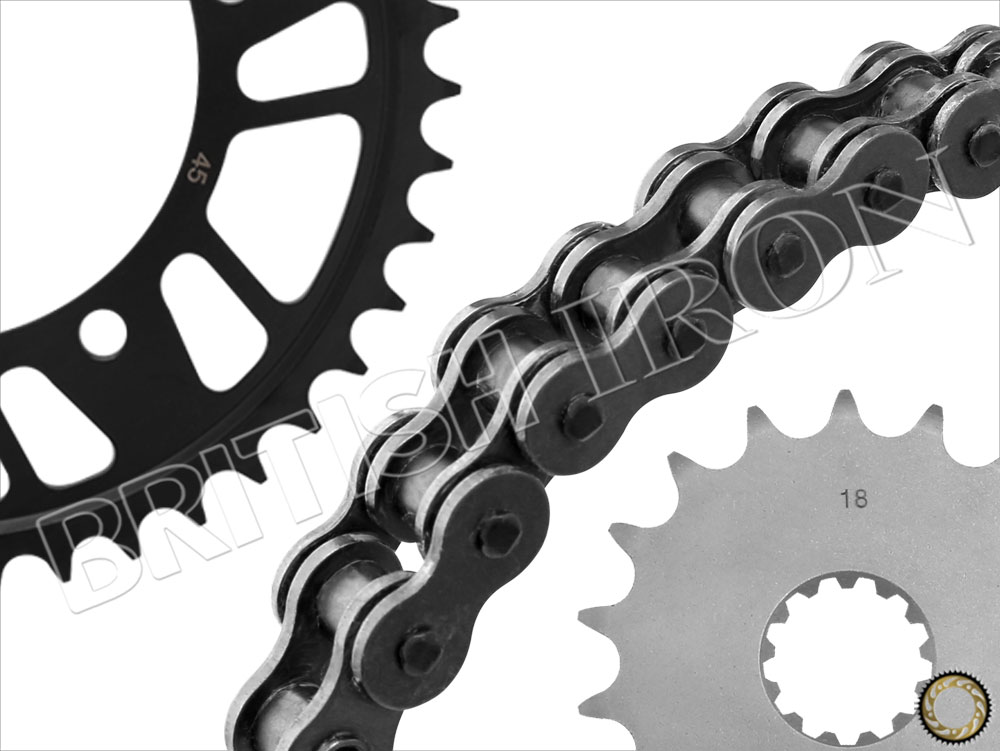 Changing the number of teeth on a sprocket changes the final drive ratio of the bike
Heat Treated for Extended Durability
Follow Instructions in the Service Manual