Triumph Bonneville Universal 50A Regulator/Recitifier for Liquid Cooled (1) PN MBI-208724
Your regulator/rectifier turns 3 phase AC into 14V DC.
Regulator/Rectifier for many models of Triumph motorcycles from 2009-present. Highest quality, direct replacement regulator/rectifiers for your powersports applications.
Protect the integrity of your charging system with a properly functioning regulator/rectifier. Genuine O.E.M. replacements.
Follow the instructions in the service manual.

Triumph Bonneville Universal 50A Regulator/Recitifier for Liquid Cooled (1) PN MBI-208724
Regulator/Rectifier Turns 3 Phase AC Into 14V DC
Fitment Appropriate for Many Models of Triumph Motorcycles from 2009-Present
Highest Quality, Direct Replacement Regulator/Rectifiers for Your Powersports Applications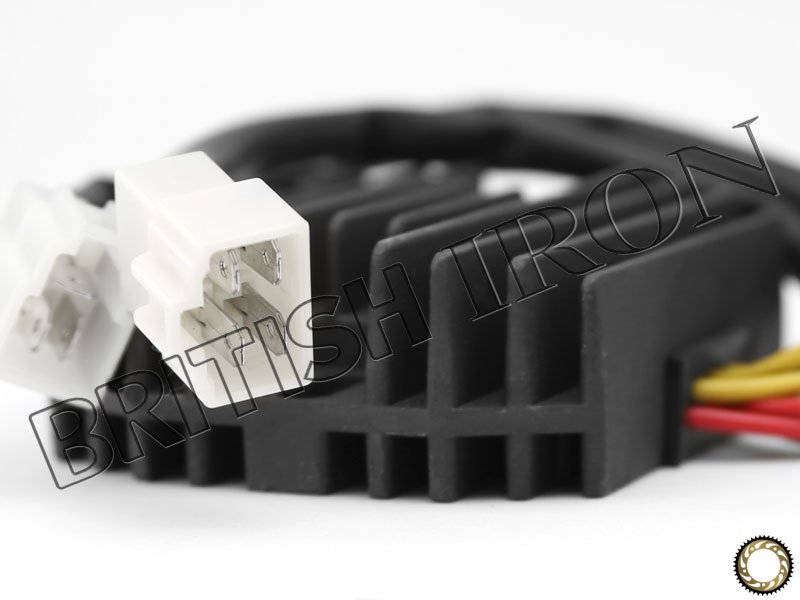 Protect The Integrity of Your Charging System with a Properly Functioning Regulator/Rectifier
Genuine O.E.M. Replacements
Follow the Instructions in the Service Manual