Triumph Bonneville/Thruxton (Air-Cooled) BikeMaster 45T Rear Sprocket (525 chain) PN MBI-B525T45
BikeMaster® Sprockets are meticulously engineered using the highest quality materials and industry leading technology to provide the best replacement sprockets for your motorcycle.
This top-condition 45T rear sprocket is heat treated for extended durability 45 tooth rear sprocket for air cooled Triumph Bonneville, Scrambler, and Thruxton models.
Fitment for:
06-15 Bonneville 865

06-15 Scrambler 865

07-15 Thruxton
Changing the number of teeth on a sprocket changes the final drive ratio of the bike. 
For installation, follow the instructions in your service manual.
Triumph Bonneville/Thruxton (Air-Cooled) BikeMaster 45T Rear Sprocket (525 chain) PN MBI-B525T45
BikeMaster® 45T Rear Sprocket
Meticulously Engineered Using the Highest Quality Materials
Appropriate for 2002-2015 Air-Cooled 800 Bonneville, America, Speedmaster, Thruxton and Scrambler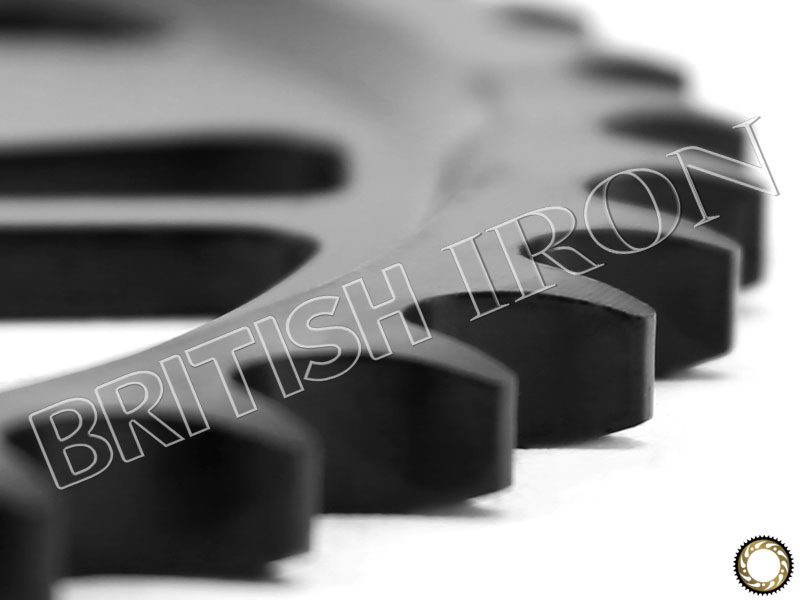 Heat Treated for Extended Durability
Industry Leading Technology
For Installation Follow the Instructions in Your Service Manual