Rectifier for Triumph Motorcycle's with Nippon Denso Alternator PN MBI-203448
The rectifier turns the alternator AC current into DC current.
Appropriate fitment for this rectifier includes Triumph liquid cooled 3 and 4 cylinder engines with ND alternator.
This turns the 3-phase AC electricity produced by the alternator into DC electricity.
Follow the instructions in the service manual. Made in Japan.
Rectifier for Triumph Motorcycle's with Nippon Denso Alternator PN MBI-203448
The Rectifier Turns the Alternator AC Current into DC Current
Appropriate Fitment for this Rectifier Include Triumph Liquid Cooled 3 And 4 Cylinder Engines With ND Alternator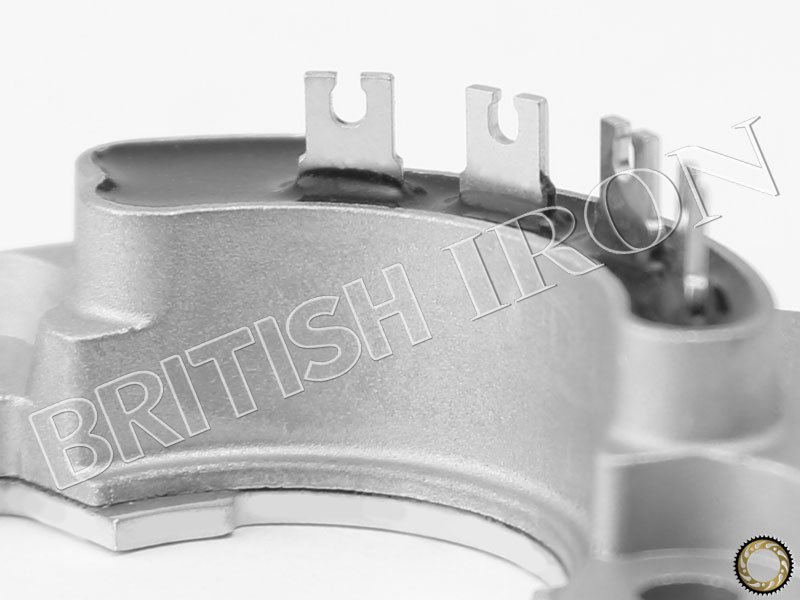 This Turns The 3-Phase AC Electricity Produced by the Alternator into DC Electricity
Follow The Instructions in The Service Manual