Triumph Cafe Racer Royal Enfield Classic 1 3/4″ Bore Straight Cocktail Shaker Silencers (2) A2202552 A2202552UT
Classic 1 3/4″ Chopper, Bobber, Ratrod, custom megaphone style mufflers. 1 3/4 inlet, 18 1/2 overall length, distance from inlet to mount 12 inches includes 7 inch chrome hanging strap and removable baffle.
Another classic silencer design from the late 1960's for your modern Triumph or Royal Enfield. Set of 1 3/4 and 1 3/8 reducers is included with silencer.

Triumph Cafe Racer Royal Enfield Classic 1 3/4″ Bore Straight Cocktail Shaker Silencers (2) A2202552 A2202552UT
Fits Most Modern Triumphs and Royal Enfields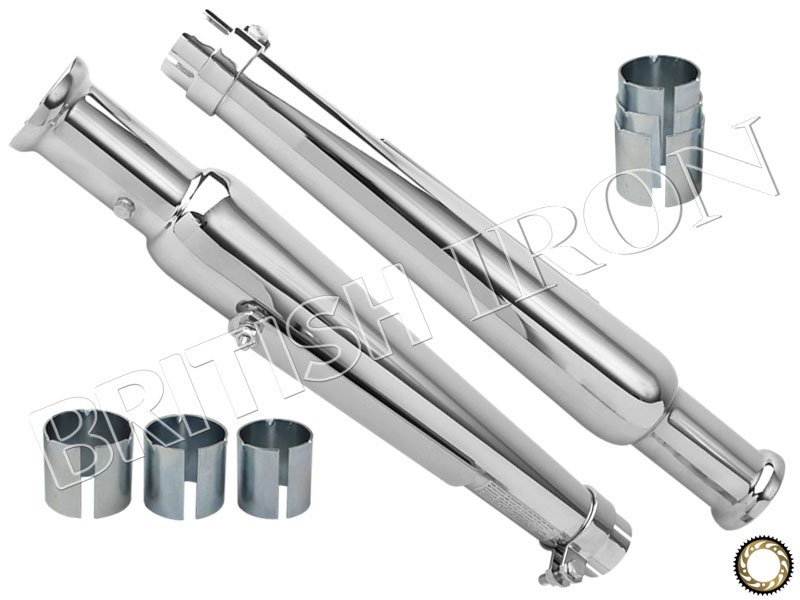 7 Inch Chrome Hanging Strap Included