Triumph America/Speedmaster BikeMaster 38T Rear Sprocket (525 chain) PN MBI-S525T38
Less rear sprocket teeth=higher top speed, more sprocket teeth=more acceleration.
38 tooth rear sprocket for Triumph America and Speedmaster motorcycles.
Fitment for:
03-06 America 800

03-05 Speedmaster 800

07-16 America 865

06-15 Speedmaster 865
Works with the transmission sprocket to determine final drive ratio. 
Follow the instructions in the service manual

Triumph America/Speedmaster BikeMaster 38T Rear Sprocket (525 chain) PN MBI-S525T38
BikeMaster® Top Condition 38T Rear Sprocket
Meticulously Engineered Using the Highest Quality Materials
Industry Leading Technology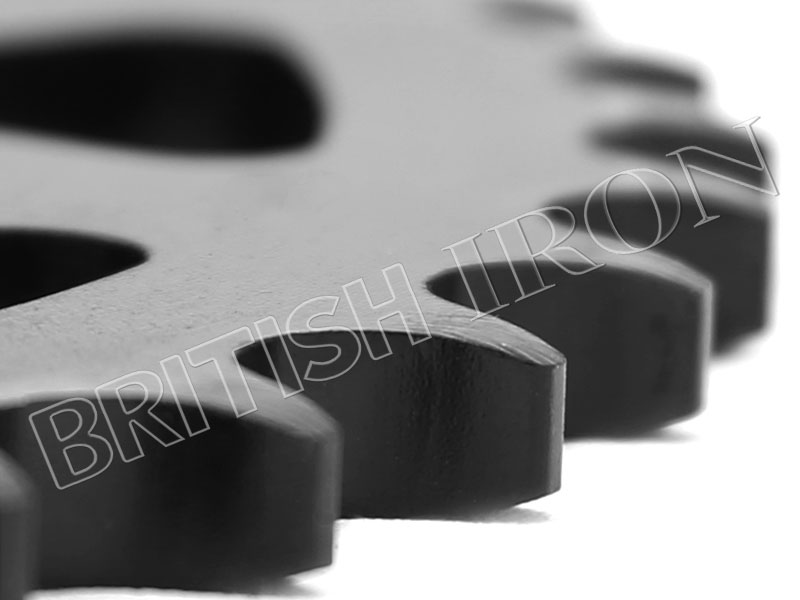 Fits 2003-2016 America 865, Bonneville America 800cc, Speedmaster 800, Speedmaster 865cc
Heat Treated for Extended Durability
For Installation Follow the Instructions in Your Service Manual